Sea of Galilee - Gear
My setup was to get out on the first outing using what I had lying around without having to buy too much stuff. Having invested in the Apidura seatbag and handlebar bag I wanted to get out there and start making changes based on experiences out in nature. Due to space concerns I had to take a back pack so you can see what I was basically carrying on me and not on the bike below.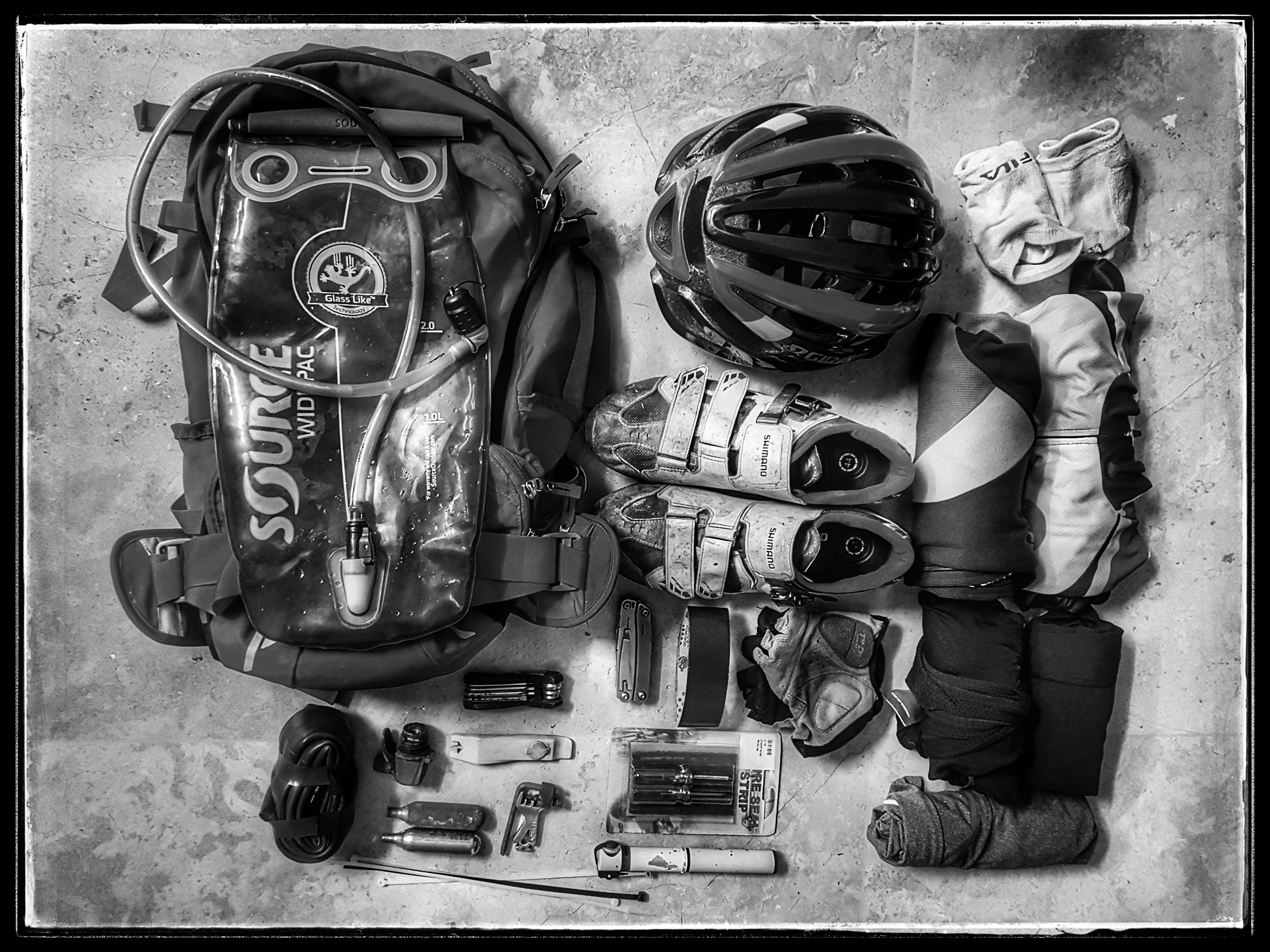 Person (7.8 kg)
Backpack 1240g
Bladder 215g (Filled 2000-3000g)
Helmet 312g
Shoes 850g
Gloves 38g
Bib 154g
Vest 107g
Jersey 148g
Long Top 273g
Socks 41g x2
Leg Warmers 130g
Leatherman 193g
Gas Pump 51g
Gas 58g x2
Sparetube 388g
Worms 60g
Tire Lever 21g
Pump 96g
Zip Ties 5g
Multitool 117g
Duct tape 27g
Chain Breaker 77g
Headlight 87g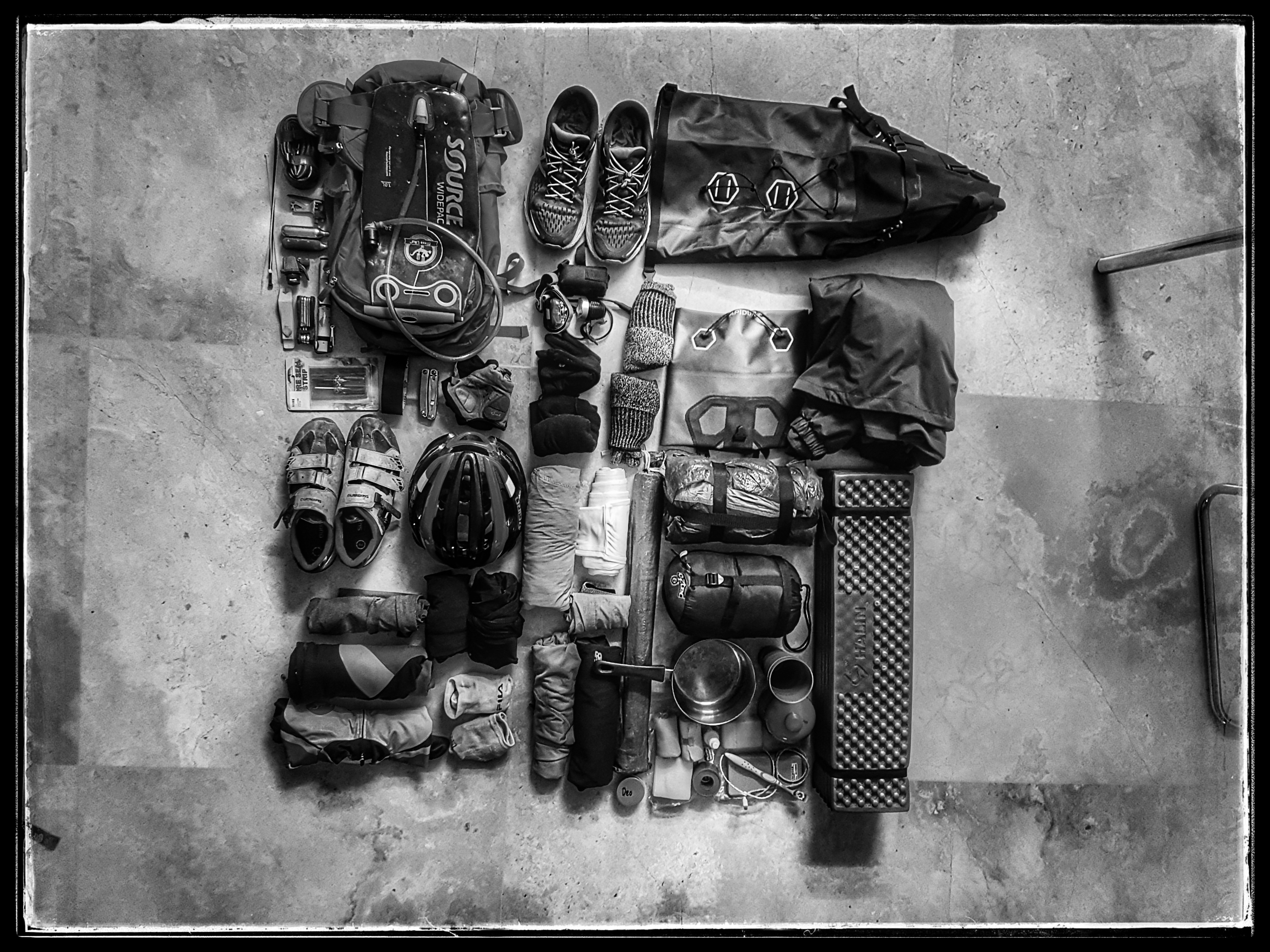 Handlebar (1.6 kg)
Jacket 500g
Stove Gas 300g
Stove 108g
Pot 490g
Battery 263g
Seatbag (3.9 kg)
Tent 1675g
Sleeping bag 767g
Sleeping pad 358g
T-Shirt 129g
Long Top 156g
Wool Socks 100g x2
Boxers 76g
Pants 359g
Gloves 41g
Beanie 59g
Toothbrush 18g
Deodrant 30g
Bottles 1l 105g x2
Water 2000g
Tent Poles 963g
So as you can see this is not lightweight setup at all but rather just getting out there. I've already highlighted a few things that I will definitely start taking weight off. The sleeping setup is my first concern and also obviously stuff that I took that wasn't really needed, such as a the leatherman and extra un-used clothing. The jacket could really get slimmed down.